ICWRT News
50th Anniversary Desk Caddies Are Now Available
To commemorate our 50th Anniversary, the Indianapolis Civil War Round Table has ordered a limited number of customized desk caddies that feature the ICWRT logo imprinted on black leatherette.  Each of our speakers this year will be receiving one of these caddies as a gift.  The desk caddies will be available on a first-come, first-served basis to ICWRT members at the November meeting.  The cost is $20 per set.
Planning is proceeding for our "official" 50th Anniversary celebration at the April meeting of the Round Table.  In conjunction with the celebration, the ICWRT will be publishing a history of our first 50 years.  Anyone wishing to place a pre-publication subscription for this limited edition book should contact Nikki Schofield.         
Upcoming ICWRT Programs
All of the following meeting dates are the second Monday of the month.
November 8, 2004                Civil War Music                                    Dr. Wesley Hanson, ICWRT
December 13, 2004              Indiana's Gen. Jefferson C. Davis        Gordon Whitney, Author
January 10, 2005                 Berdan's Sharpshooters                      Gerald Jones, ICWRT
February 14, 2005                Black Civil War Soldiers                      Dick Skidmore, Past-President, ICWRT
March 14, 2005                    Indiana Regimental Photographs        Dave Buchanan, Col. Lilly Civil War Museum
April 11, 2005                      Draft Riots                                            Iver Bernstein, Washington University
May 9, 2005                        Topic to be Announced                          Mark Neely, Penn State University
June 13, 2005                      Annual Banquet/ Battlefield                Dave Duncan and Jim Lighthizer, CWPT
                                          Preservation Update & Fundraiser
<![if !vml]>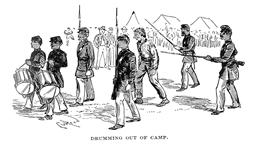 <![endif]>
Don't Be Left off the Muster Roll!
Re-enlistment Papers and Dues for the 2004-2005 Campaign … are  Overdue!!
If you have not already "re-uped," please complete the enlistment form attached to this HARDTACK and mail it today—or hand-deliver it to Doug Wagner at the November meeting—together with your check for $25 (Individual Membership), $30 (Family) or $10 (Student).   
<![if !vml]>

<![endif]>
Calendar of Events
November 8:

ICWRT: Civil War Music  presented by Dr. Wesley Hanson

Indiana Historical Society, 450 W. Ohio St., Indianapolis. IN  

November 16:

Madision County Historical Society CWRT:  Battle Flags  presented by Donna Schmink

               Anderson Public Library, Anderson, IN  

November 17:

Carmel CWRT:  Armament During the Civil War presented by Marvin Pike

Monon Depot, 211 First Street, S.W., Carmel, IN  

November 23:

CWRT of West Central Indiana:  The Bureau of Military Information by Jim Goecker

              F.W. OLIN BioSciences Building, Depauw University campus, Greencastle, IN 

December 4-5

18th Middle Tennessee Civil War Show & Sale

              Largest Civil War show in the U.S.; over 900 tables

              Tennesse State Fairgrounds, Nashville, TN   Sat 9-5, Sun 9-3:30
<![if !vml]>

<![endif]>   We recommend confirming all dates, times and locations for events not sponsored by the ICWRT
 If you know of a Civil War-related event that may be of interest to ICWRT members, please send your information to Norris Darrall (norrisdarrall@hotmail.com).
<![if !vml]>

<![endif]>
Trimble's Trivia
1. Name the general described by Lee as, "one to whom North Carolina owes a debt she
     can never repay."
2. Douglas Southall Freeman wrote of this commander that had he not been killed at
    Fraser's Farm he, "almost certainly would have risen to the rank of general officer."
3. What was "Fort Skedaddle"?
4. Name the POW camp named for the State Treasurer of Illinois.
5. What was "Long Tom?"
---Answers will be published in the December issue---
            Answers to October's Quiz:
<![if !supportLists]>1. <![endif]>Who was the last of eight officers to be promoted to full general in the Southern army?   
John Bell Hood
<![if !supportLists]>2. <![endif]>Name the Indiana lawyer and prosecutor who commanded a division at Stones River.   
Milo Hascall
<![if !supportLists]>3. <![endif]>Name the commander in the Seven Days Battles who went on to become the Confederate wartime governor of his state. 
Zebulon Vance
<![if !supportLists]>4. <![endif]>Name the Confederate general, turned mountain explorer, for whom the second-highest point in North America is named.   What is this geographic landmark?  Where is it? 
Thomas L Clingman; Clingman's Dome; Great Smoky Mtn.
<![if !supportLists]>5. <![endif]>What weapon was improvised by General Gabriel James Raines during the retreat from Yorktown?
Land Mines

<![if !vml]>

<![endif]>
Author Seeks Slaves' Accounts of the War
HARDTACK has received the following request from author Andrew Ward.  Anyone with material that may be of use to Mr. Ward are urged to contact him directly:
For a book I am writing called "The Slaves' War," I am asking the Civil War Roundtables of the country for assistance in locating slaves' accounts of the Civil War, from battles and skirmishes on land and sea to Contraband camps, foraging, raids, escapes, emancipation, and any other incidents that might shed light on the war the way the slaves experienced it. My interest lies less in the black soldier's experience of the war (which has been written about extensively) than in the slave civilian's.

I have already canvassed a number of sources, including the WPA interviews with former slaves, but if members of the Civil War Roundtable can direct me to encounters with slaves recounted in some of the more obscure contemporary histories of the Civil War; in family memoirs, diaries and letters, etc., whether black, white, Union or Confederate; they will be gratefully received and prominently acknowledged.

Thank you for your consideration.
                                                                             Sincerely,

                                                                             Andrew Ward
                                                                             2206 East Crescent Drive, Seattle WA 98112
                                                                             Telephone: (206)568-0159  Fax: (206) 568-0140
 
P.S.:   I am the author of "Our Bones Are Scattered: The Cawnpore Massacres in the Indian Mutiny of 1857" (Henry Holt); "Dark Midnight When I Rise: The Story of the Fisk Jubilee Singers" (Farrar Straus & Giroux); and the forthcoming "River Run Red: The Story of Fort Pillow" (Penguin).
Humor in the Ranks
Thanks to Vernon Earle for passing along this amusing example of Southern pride and audacity:
After the battle of First Manassas, a Confererate soldier was being held as a prisoner. A Union officer questioned the Rebel but couldn't get anything out of him but what a thrashing they gave the Union forces at Manassas. The officer finally had all he could take from the cocky Rebel. He told him that he had just two choices--one, to sign the pledge of allegiance to the U.S. flag and join the Federal forces, or two--to be sent to a prison in the North for the remainder of the war.

It didn't take long for the Reb to see the light and sign the pledge.  As he left the officer's tent, he uttered this parting shot "man, them Confederates shore gave us Yankees a 'whuppin' back there, didn't they?"
   Listening to the Mockingbird
A Wide Range of Period Music Recordings Available
The music of the Civil War era has been the subject of innumerable recordings in recent years.  While some of these recordings are products of the major labels, the vast majority are "homegrown" efforts that are self-produced and distributed by the musicians themselves.  As one might expect, the nature and quality of the music varies greatly. While some performers offer little more than modern reinterpretations of period songs, many musicians are now opting for a more historically correct sound, using only period instruments and original arrangements and seeking to recreate the performance styles of the 1860's in unadorned "live" recordings. 
"Civil War Music," of course, covers a very broad array of musical genres, encompassing military marches, sentimental ballads, spirituals, camp songs and up-tempo numbers heard in music halls and minstrel shows of the day. The music was performed by brass bands, small string bands and by individuals vocalists, often accompanied by piano, banjo or guitar. 
If you're just starting to build your Civil War audio library, you will find a "sampler" of many of these styles in the Original Soundtrack to Ken Burns' aptly named documentary "The Civil War."  Most of the tracks on this CD consist of period music, traditionally performed (the popular Ashoken Farewell, however, is not of the period). (The full title of this CD is The Civil War - Traditional American Songs And Instrumental Music Featured In The Film By Ken Burns: Original Soundtrack Recording; it can be found in most retail music stores). 
Two other collections you may want to consider are The Civil War: Its Music and Its Sounds by Frederick Fennell and the Eastman Wind Ensemble (Philips; 2 CD's) and Songs of the Civil War by various artists (New World).  Both of these seek to recreate music of the period as it would have been performed.  Several tracks from each of these titles may be sampled on Amazon.com.
Unfortunately, many outstanding recordings are not usually found at your local music retailer and are often unavailable through Amazon.com. Instead, these titles are sold exclusively through advertisements in Civil War periodicals, at live performances by the artists, and through merchants who specialize in Civil War-related goods (one such source is Fall Creek Suttlery in Whitestown, Indiana; (765) 482-1861, www.fcsutler.com).
Some of the performers you may want to check out are the 97th Regimental String Band (seven titles currently available); the 2nd South Carolina String Band (three titles); 4th Kentucky Regiment Band ("Saxton's Coronet Band"); The Camp Chase Fife & Drums (three titles); and the Free and Accepted Minstrels of Old New Orleans (Charles Heggli, Daniel Partner and Ed Sims performing historically correct—albeit politically incorrect—minstrel tunes of the period).
From the Bookshelf
<![if !vml]>
<![endif]>For Those Who Read Music (or Just Want to Read About It)
Bibliophiles will find two principal types of books on Civil War music: so-called "songbooks," which contain musical transcriptions and song lyrics primarily for use by singers and musicians, and books about music—illustrated studies of the instruments and bands of the era and scholarly narratives that examine the impact of music on society (and vice versa), and any number of other themes that emerge from the intersection of history and musicology.
For those interested in learning to play some of the popular songs of the period, here are two titles that may help you get started:
Civil War Songbook: Complete Original Sheet Music for Thirty Seven Songs


by

Richard Crawford

(Dover Publications 1977) 157 pp.:

 

This collection reproduces original transcriptions, arranged for vocals with piano accompaniment.
<![if !supportLists]>· <![endif]>Singing Soldiers: A History of the Civil War in Song by Paul Glass and Louis C. Singer (Da Capo Press 1975) 300 pp.: Originally published in 1964 as The Spirit of the Sixties, this comprehensive collection contains "new" musical arrangements more suitable for contemporary piano and guitar. 
For a well-illustrated, general reference on Civil War instruments and bands, check out:
<![if !supportLists]>· <![endif]>A Pictorial History of Civil War Era Musical Instruments and Military Bands by Robert Garofalo and Mark Elrod (Boydell & Brewer 1982) 124 pp.:  An encyclopedia of period instruments, fully illustrated.
If you prefer a more academic approach to the subject, these recent titles may be of interest to you:
<![if !supportLists]>· <![endif]>Music of the Civil War Era by Steven H. Cornelius (Greenwood Press 2004) 320 pp.:  This and the following volume, just now published, offer the most recent scholarly dissertations on the subject.
 
<![if !supportLists]>· <![endif]>Bugle Resounding: Music And Musicians Of The Civil War Era  by Bruce C. Kelley and Mark A. Snell (University of Missouri Press 2004) 260 pp.:  A new anthology that grew out of the first two National Conferences on Music of the Civil War Era, which explored the effects of the Civil War on music and musicians.
<![if !supportLists]>· <![endif]>Singing the New Nation: How Music Shaped the Confederacy, 1861-1865 by E. Lawrence Abel (Stackpole Books 1999) 398 pp.:  An examination of music in the Confederacy and its impact and reflection of Southern Nationalism. 
--Dave Klinestiver
<![if !vml]>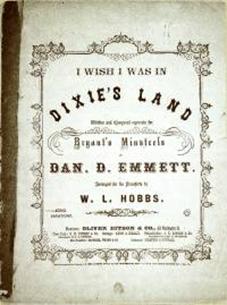 <![endif]><![if !vml]>
<![endif]><![if !vml]>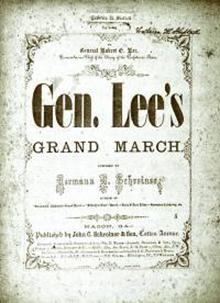 <![endif]> 
     <![if !vml]>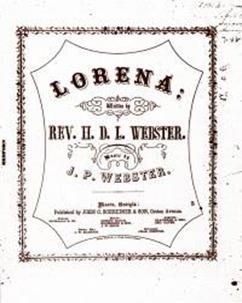 <![endif]><![if !vml]>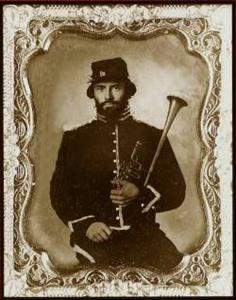 <![endif]><![if !vml]>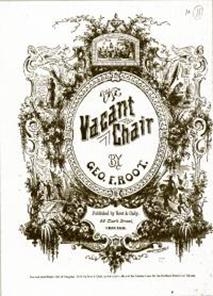 <![endif]>
HARDTACK, the newsletter of The Indianapolis Civil War Round Table, is published monthly, September through June, each year. In addition to information about upcoming programs, HARDTACK features articles, news, reviews and a calendar of Civil War-related events. HARDTACK is distributed by mail or email to all ICWRT members.
If you have a short article, book review or some other item that may be of interest to our members, we invite you to submit it for consideration. Please send your material via email to the editor at: HardtackEditor@comcast.net. Please include a telephone number and email address where we may contact you.
Visit the website of The Indianapolis Civil War Round Table:  http://indianapoliscwrt.org/
Time to Re-enlist for the 2004-2005 Campaign !!
<![if !vml]>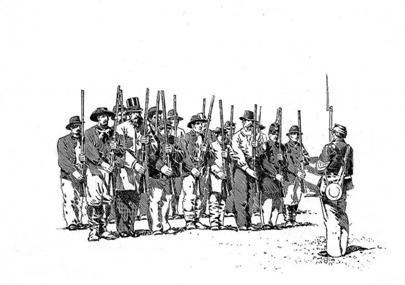 <![endif]>The 2004-2005 campaign of the Indianapolis Civil War Round Table is upon us. Now is the time to get your re-enlistment paid.  Individual membership is $25.00 and family membership is $30.00. Make checks payable to "Indianapolis Civil War Round Table" and mail to Doug Wagner at 5245 Kathcart Way, Indianapolis, IN  46254.  If you have any questions, please contact Doug at 328-4828 or e-mail at . A re-enlistment form is provided below.  The HARDTACK newsletter will be sent via e-mail to those of you who have an e-mail address.  Please be sure to include your e-mail address on your enlistment form.
The Indianapolis Civil War Round Table
Enlistment for the 2004/2005 Campaign
Mail to:
D A Wagner
5245 Kathcart Way
Indianapolis, Indiana 46254
Phone:  317 328 4828
Email:  dougwag@msn.com
Tear off and include with your check:
………………………………………………………………………………………………………
ICWRT Enlistment for July 2004 thru June 2005
Make your check payable to "Indianapolis Civil War Round Table"
Name…………………………………………………….….  Date ………………..
Address……………………………………………………………………….
            ……………………………………………………………………….
Phone:…………………………… Email:…………………………..………..
Enlistment Status for July 2004 thru June 2005 (please specify):
$25 Individual ……     $30 Family …….        $10 Student …….
In addition to my membership dues, please accept my generous gift of $ ________
to the ICWRT general operating account (this donation is not tax deductible)